I hit the road again on Thursday, September 22, this time headed to Dallas, Texas, to attend the Christian Media Association meeting (known as CMA Dallas) at North Church where Rick Silanskas, CEO of DreamVision, was scheduled to speak. Actually I had not heard of DreamVision or Rick Silanskas before attending this meeting but I knew that CMA always brings in the best speakers from across the nation, so Rick certainly must have something special to share.  And I was not disappointed.
DreamVison is a film and animation production company, which has developed a proprietary CGI creative process, an "emotionally-driven" animation that has been in the making for the past 10 years. At the helm of DreamVision is Disney legend Ron Logan who serves as the executive vice president of entertainment. DreamVision recently previewed their proprietary CGI process in an animated short, "Hooked," which has been garnering international awards and attracting much attention. This film, for instance, has won the "Imbongi" (South Africa's version of the Oscars) for "Excellence in VFX and Animation" in 2009. The question now being raised is, "Is this the new Disney or the new Pixar?" This is only the beginning of the fascinating news and stories that Rick shared, including an announcement that was shared first at CMA. Keep reading!
A very exciting element of the meeting was the fact that it was streamed live with people watching from all over the U.S. and abroad, including England, South Africa, Norway and Sweden. Considering that I was one of the speakers before the keynote, that was a little intimidating, but I was glad to know that this month's meeting and Rick's message was not limited to people in the Dallas area!
The meeting was hosted by Bob Higley, VP of Marketing at TBN who serves as one of the leaders of the Dallas Chapter (along with Michael Williams, who was noticeably absent on stage as Bob's sidekick for the announcements!). Pastor Lawrence Kennedy, president of Church on the Rock International, led the opening prayer. Producer, director, actor and CMA member Shelly McLeroy spoke about the CMA organization. And yours truly, Cheryl Wicker, had a few minutes to share about Christian Movie Connect and play the podcast site's new promo video. I was very excited to share with an international audience about this new interview podcast specifically about Christian, positive and family-friendly movies!!!
Jaco Booyens, After Eden Pictures president, introduced the keynote speaker. Jaco is also an actor, model and former professional athlete. I had a chance to interview Jaco after the meeting for Christian Movie Connect and for my Examiner.com column. I was particularly interested in the fact that Jaco is a talent scout for Actors, Models & Talent for Christ (AMTC), a Christ-centered talent preparation company, as well as the music director for the award-winning Advantage Models & Talent, with connections in Christian film, including casting several of their actors in the upcoming Sherwood Pictures movie "Courageous." So for actors with a specific desire to act in Christian movies, there's a good lead for you!
Rick Silanskas is an incredible speaker — he is passionate and very animated in his delivery. I also must mention that he is extremely multi-talented, being a producer, author, musician and award-winning composer, who began his entertainment career in his teens with his own radio show. He turned down his "dream job" at Disney to pursue his own dreams and has not stopped since. As a true self-made man, Rick, known as the "Ambassador of Romance" for his music, has plowed his way to much fame and success in the industry, including being a contender for an Oscar nomination for "Best Original Score" for the movie "Hoover." However, following 9-11 he unexpectedly lost the ability to create music. God miraculously restored his gift and allowed him to compose a piece of music that is being used by the Bereavement Program of the Pentagon to bring healing to those who have lost a family member in the war. It was then when he quit trying to manipulate his life and learned that "it's not about you."
Rick's story of success cannot be told without telling the account of a little Russian girl who reached out to him from a run-down basement in his dreams one night. He awoke from the dream determined to find and rescue the little girl. In his own dramatic style, Rick related to the CMA audience this quest, which involved engaging a police sketch artist to draw the face of the little girl in his dream and then searching all over Eastern Europe until he found her… and adopted her. This is told in the touching documentary, "Nadia's Story," which Rick showed at the meeting, and in the book "Unshakable."
The dream that launched a search for a scared little girl will also launch DreamVision with a full length animated musical motion picture, "Anna" telling the true story of Nadia and featuring DreamVision's "emotionally-driven" CGI animation.  Also in the works is a mystery/thriller drama "Unshakable" based on Rick's book, and a syndicated animated TV series, "Anna and Friends,"
which will introduce the character of Anna to audiences. Also, the true life story will be told on the Broadway stage as an original live children's musical, "Anna ," a production created by the same man who produced "Beauty and the Beast — a New Musical" on Broadway, Disney's Ron Logan.
What is even more amazing about Rick's story is the fact that not only is Ron Logan a part of his "Dream Team" but the entire original Disney team is being reunited under the umbrella of DreamVision with the intent to redefine the family film market. Rick didn't seek them out but they came to him! This team says they are "Disney under another name." Rick is determined to get outside the walls of the church with a new kind entertainment. He sees himself as a "stealth fighter, coming in under the radar but with guns blazing to take back what was stolen from our children."
And now for the most exciting news of all… Rick is in the works to move the global headquarters of DreamVision from South Africa to Dallas, Texas.  There will also be a theme park built around this new family-based entertainment empire but a location has not yet been officially announced. I was able to interview Rick after his speech…coming soon on Christian Movie Connect. And be looking for DreamVision's exciting announcement, which will break officially in the next couple of months. But just remember, you heard it first here!!!
I felt honored to have met Rick Silanskas and hear him speak his heart, realizing that I was listening in on the birth of something truly great and revolutionary in entertainment.
Before I sign off, I have a few special shout outs… I had to borrow equipment and gather an impromptu crew on the spot for my Christian Movie Connect interviews, with the help of Bob Higley. Special thanks to David Nickel who ran camera, to North Church for loaning camera equipment, to Rob Skiba for contributing a light and mic, and to Gina Scheer and Joan Higley, who took photos for my blog, Special thanks, as well, to my friend Sharon White who drove me to Dallas from Monroe since my car was having "issues"… a true friend.
If you would like to see the complete stream of the CMA Dallas meeting, click here. (Cheryl Wicker's Christian Movie Connect segment begins at 8:45; Rick Silanskas' keynote address begins at 18:30)
You can see "Nadia's Story" here: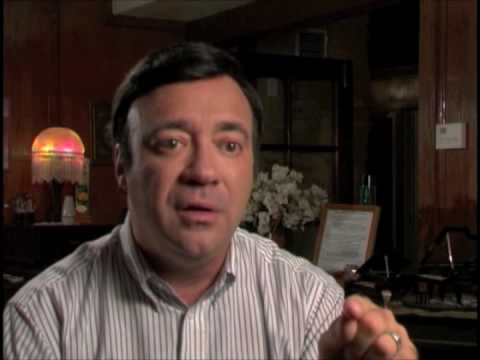 You can see "Hooked" here:
Comments